A lot of parents have frowned at Turning Red for presenting adolescent life, sexuality, and periods.
But here's the interesting question, "Is Turning Red really about Periods?"
Quick answer – No! Turning red is not just about periods.
Professionals stated that the problem is not talking about periods.
The movie tries to address the real problem which is sex education at home. 
Parents and their households find it difficult to discuss periods. 
Thus, their children are overpowered by not having the right information before they start puberty.
Now that you've found out that Turning Red is not really about periods, won't you love to know if it talked about it anywhere in the movie? 
Let's continue reading.
Does Turning Red Talk About Periods?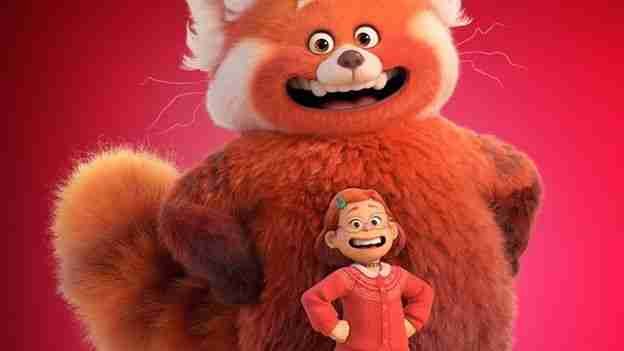 No! Turning Red does not talk about periods.
When it comes to handling periods, Turning Red did a great job bringing up the topic even without mentioning it.
Miller, a girl child expert, backed up this statement by saying "I don't think they even mentioned the word 'period' or 'menstruating' or anything like that. 
She said that is a good one and sensitive in an appropriate way for the age bracket," 
Although, some parents may be caught off guard by their kids who will ask questions about periods after watching the movie.
For most people, this relationship will not make sense but for those close to the age of 12, it offers an opportunity for conversation.
Is Turning Red About Puberty?
Yes! Turning Red is about puberty.
The movie barely illustrated puberty by depicting a teenage girl, Mei.
Mei is fighting her adolescent age, family expectations, and her ability to turn into a red panda. 
This happens whenever her emotions get a better part of her.
Though she experiences bodily changes — but its usage in Turning Red is a metaphor. 
This illustrates her switch into a red panda when she's emotional, not just when she's on her period.
The Turning Red "Period" Controversy
Presently, Turning Red has been trending on Twitter for several reasons. 
Many parents have come out on social media to argue about the movie's menstruation storyline.
They consider it too mature for the Parental Guidance audience, even though the normal age for the first period is 12.
Turning red is controversial because of some opposing views of whom the movie is meant for.
The argument is that the movie is limiting in its scope and exaggerates the real-life experience of growing up.
Twitter users have named it "inappropriate," and the Federalist website characterized it as an embarrassing parable about menstruation.
The review of O'Connell on Twitter reads "I recognized the humor in the film, but connected with none of it. By rooting 'Turning Red' very specifically in the Asian community of Toronto."
He continued, "the film legitimately feels like it was made for [director] Domee Shi's friends and immediate family members,".
Indeed turning red needs to widen its space to reach a larger number of viewers. 
The target audience for the film is very precise and very particular. 
But some people like the fact that the movie shows a wide collection of menstrual products such as pads, tampons, and other sanitary options.
Final Thoughts
You've learned that Turning Red is not about periods and it is never mentioned in the movie.
The film tries to explain the hidden story (metaphor) about puberty, and why people are debating over the topic of the movie – this has brought a big disagreement all over social media.
However, Creators of Turning Red intends to give a girl child the confidence to discuss her growing-up challenges.
If you found this article helpful, share it with your loved ones.
Also, you might love to know Why Turning Red Is a Good Movie, Click here to read more!