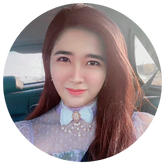 You can make a difference in helping pandas…

-Jeanne, Owner of BestofPanda
My name is Jeanne and I've been a panda lover for more than 11 years!

I started the Best of Panda to help others to learn more about pandas.

My passion started at the age of 6 when my dad gave me a book about giant pandas, red pandas, bears, and koalas. Since then, I immediately became fascinated with them!
I started collecting stickers, stationaries, and other cute stuff. I love them so much that, even right now, I watch the popular show "We Bare Bears"!

One of my goals in this blog is to create awareness for the conservation of this cuddly animal. Although giant pandas are not endangered anymore, they are still vulnerable.

If we don't do something to take care of them, they may eventually become extinct. As we learn and appreciate them, I ask that you take the time to donate to World Wild Life.

Let's support and save the earth's most threatened species (including Pandas).

You will make a difference by sharing this!
If you have any questions, contact me at contact@bestofpanda.com