You enjoyed every scene in Kung Fu Panda 2 and now that the 3rd sequel is out you want to know where you can watch it.
Perhaps you've asked your friends and they didn't give you a satisfying answer, don't worry yourself; this article has been written just to answer your question and even tell you more.
A quick answer – You can now watch Kung Fu Panda 3 showing on Netflix. 
Though It's possible to buy it on Amazon Prime Video, AMC on online Demand, Vudu, DIRECTV, Apple iTunes, YouTube, Google Play Movies, Redbox,  and Microsoft Store.
You can also download or rent the movie on platforms such as Apple iTunes, Amazon Prime Video, DIRECTV, Google Play Movies, YouTube, Vudu, Microsoft Store, Redbox, DIRECTV, and AMC on Demand, Spectrum TV on your online demand.
This children's animation movie featuring Jack Black and Bryan Cranston is up for streaming on every Roku device on the top streaming services.
Now that you've realized Kung Fu Panda 3 is available to watch, I bet you would like to know how you can stream it on these platforms; whether on a paid subscription or for free.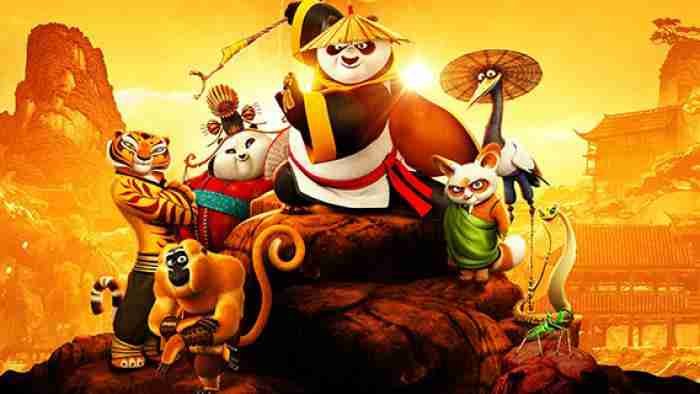 Paid Subscription
Netflix
Netflix gives a variety of subscription plans that are pocket friendly to meet your demands. 
The one you select will define the quality of the video and the number of screens you can cast Netflix on at the same time.
With all their plans, you can see limitless TV series and films, and play mobile games.
The Netflix monthly mobile subscription for all packages includes;¡ The Basic Subscription plan at the rate of $9.99, The standard plan for  $15.49, and the Premium Subscription package for  $19.99.
Amazon Prime
Amazon Prime is one of the best Over The Top (OTT) streaming services that show web series and movies created by Amazon Studios or authorized by Amazon.
Channels that are authorized to  Amazon Prime are BBC Central, NBA League, A&E Crime Central,  PBS, PBS Living, BET+, Pass, Kids, etc.
Subscriptions to Amazon Prime differ from $7.50 per month and $69 per year for student packages to a regular monthly subscription of $13 – $15.
Premium membership is also available at the rate of $119 – $139 per year.
Vudu
Vudu provides free sign-up and membership packages, but for each movie you want to watch, you have to separately rent or buy it.
The Prices for renting on Vudu run from 99 cents to $5.99, while prices for buying it can be anything from $4.99 – $24.99. 
TV shows are not available for rent but can be purchased either by episode or as a season. The streaming service offers watching current movies immediately after they are broadcasted on DVD
Hulu
Hulu gives different subscription plans to suit different budgets and pocket sizes and entertainment needs. There are no terms and conditions,  hidden charges, or cancellation fees, and you can switch plans at any time.
The following packages are available on Hulu:
A monthly ad-supported plan at the rate of $6.99 per month or $69.99 per year.
Hulu monthly subscription without Ads For only $12.99 per month, with this plan you can watch your favorite movies without ad interruption.
Hulu + Live TV with Disney plus and ESPN+ at the rate of $69.99 per month. In this package, you get extra on-demand content and live shows from your favorite channels.
Hulu No Ads + Live TV with Disney plus and ESPN+ at the rate of $75.99 per month; here you can watch virtually all videos on Hulu's library without ad interruption.
How to Watch Kung Fu Panda 3 for Free
Are you short on budget and looking for a way to watch Kung Fu Panda for free?
Here are a few hack methods you can apply to watch the movie for free!
Method 1 – Get a free trial on subscription sites
You can watch Kung Fu Panda 3 for free by using free trials on streaming services or subscription sites. 
Here's a list of subscription sites and their free trial periods.
It offers a 30-days free trial when you sign up and become a member.
Hulu gives a 1-month unrestricted trial of its regular services or a 7-day free trial of its Hulu & Live TV plans.
They grant first-time members a 1-week free trial when they register on the streamer.
You get a 1-year free trial of Apple TV plus when you buy a new Apple device. If you haven't bought a new Apple device, you can get a 7-day free trial.
If you have an Amazon Prime Video membership, you enjoy a free trial for Amazon Prime movies.
Note: Netflix and HBO max no longer offer free trials, They ended the promotion a while ago.
Method 2 – Websites that offer free streaming
What's sweeter than seeing a wonderful movie like Kung Fu Panda 3 free of charge over a cup full of popcorn and a bottle of chilled coke right beside you on a suitable free movie streaming site?
Nothing is as sweet as that!
Yes, you can watch Kung Fu Panda 3 without any paid subscription on the following websites:
Peacock is one of the known American video streamers owned and regulated by the Streaming division and Television of National Broadcasting Company, an associate of Comcast. 
123Movies is an online streaming website that allows you to watch the latest and recently released films even series movies. You can go ahead and watch Kung Fu Panda 3 for free. 
The Roku Channel is your free movie home. On Roku Tv, you watch original and current hit movies, series, and live news totally for free. This applies to people in the United State and Canada only.
Kung Fu Panda lovers can watch the 3rd sequel on Gostream without any charge. The platform offers both hot and new movie titles and some of your all-time favorite movies.
IMDb Tv is a streaming site that allows you to watch movies & shows free of charge. There's no subscription needed, all you need to deal with is the occasional interruption coming from ads. 
However, you can watch Kung Fu Panda 3 on the above-listed websites for free. 
Final Thoughts
Now, you've discovered where you can watch Kung Fu Panda 3; On Netflix streamer, Amazon Prime Video purchase, AMC online demand, Vudu, Apple iTunes, etc.
And to watch this movie, it has to be on a paid subscription; though some streaming services offer a free trial to their subscribers as a welcome package or membership bonus.
Also, a few sites grant you free access to your favorite movies which you can take advantage of to watch Kung Fu Panda 3.
Share with your friends and loved ones if you find this article helpful.
You might also want to read our article What is Kung Fu Panda 3 On.